夜クラスの講師 ポールです
よろしくお願いします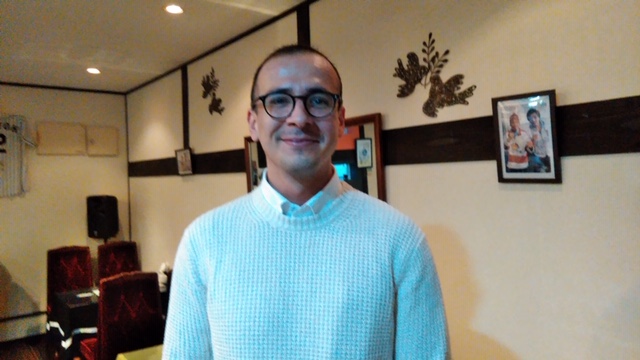 Paul Espinoza

Hi everybody, my name is Paul.
Let me tell you a bit about myself, I was born in Peru,
but I grew up in the Dominican Republic,
which is an island country in the Caribbean (not to be confused with Dominica).
I can speak (and write) Chinese (Mandarin mostly, my Cantonese is not bad, though),
English, Spanish, and a bit of Japanese
(I'm working on it, I can read Japanese much better than I can speak it),
oh yeah, and I could speak French and German when I was in high-school,
but if you want to know why I say "could" instead of "can" then you'll have to come and see me!
My hobbies are reading, studying, and painting
(I don't have much time these days so I mostly draw).
If you want to know more about me and our school!
Please join us! I'll be looking forward to meeting you!